So the Pull Out All the Stops festival is drawing to a close. Pipes vs Mics last night was such a fantastic night and all the work we've done on our poems over the last few months has now taken itself onto the stage, onto the radio and onto the foyer of the Southbank Centre.
It was strange performing on a stage I slept on in January :) I was tempted to curl up in front of the organ and snooze but doubt that would have been appreciated.
There's one last chance to catch my performance piece over the next few days, as it was aired on Radio 3 tonight, along with Schlomo's piece, Rumble (which I really couldn't help bobbing my head along to - organ music, beatboxing and a choir combined for a final pipe/mic showdown. Raaah!) It's just after the Live in Concert piece, 2 hours or so in.
Click here to listen.
Or for more highlights, including Ben Norris's spectacular poem tomorrow, keep checking back in to Radio 3 around 9.20pm.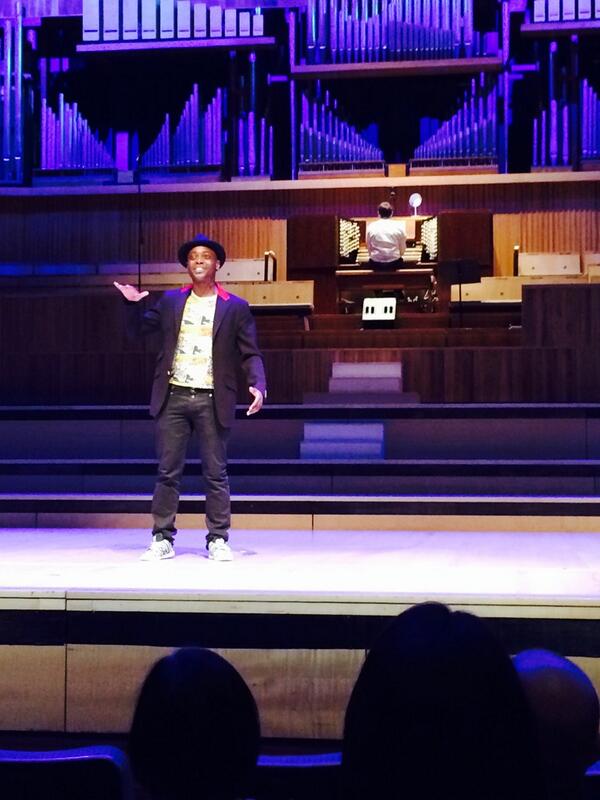 taken by Jumoke