I haven't posted for a week, so here's what I've been doing and what's coming up:
1) With just
10 days left,
I'm
70% funded for my trip
to the
Lambda Writer's Retreat in June
. Please continue to spread the word about this... Last minute appeals will be going out later this weekend on Twitter/Face.
2) I Speak Home*, my
new poetry pamphlet
, is set to be out some time in the next month. I've been putting the final touches on and will keep you posted for the release date.
*working title
3) I'm also working on a music collaboration project. Expect more news about this around May 20th!
4) Last week this time (and it, bizarrely, feels like much longer ago), I was on the way from the '
Reclaim Brixto
n' rally. With the Brixton arches being sold by Network Rail (plenty of businesses have been there for years...
petition and background here
); and Loughborough estate releasing its "shorthold tenants" (including many families who have been living there for 10 years) to the mercy of the local market; and with racist incidents at Brixton village, many people I know are fed up.
5) Gig-wise, had an incredible time at Yrsa Daley-Ward's 'Let The Words Find You' event on Weds.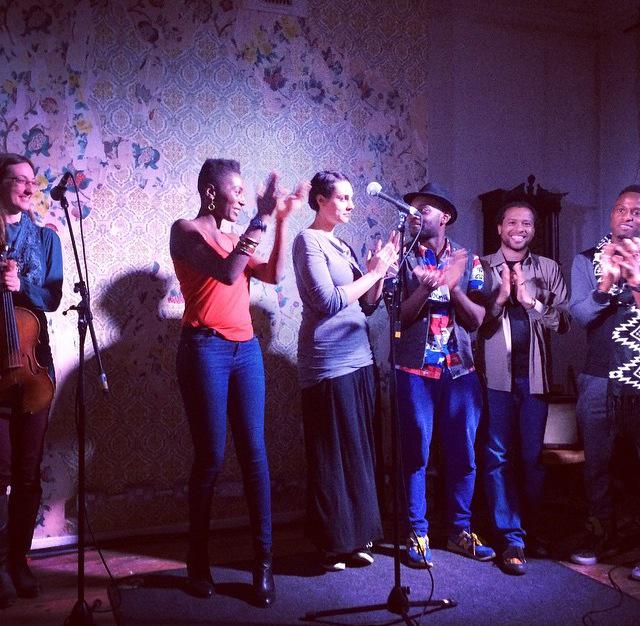 Next Thursday, I'll be at
Bang Said the Gun's Election Special
night! Get your vote in, and then get to The Roebuck in Borough!